Liquid Light Drop 1 Ceiling Light by Next
product details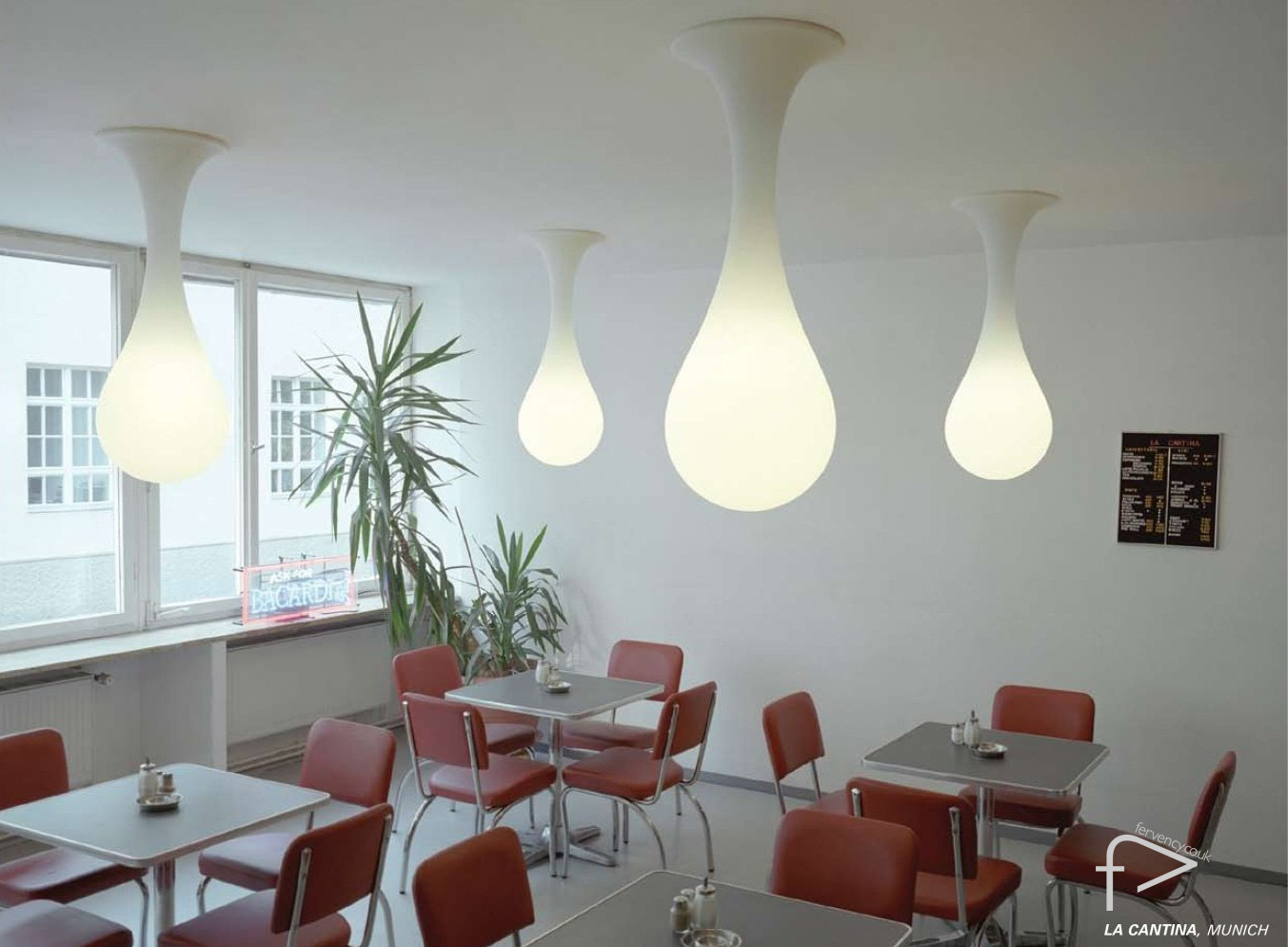 Drop_1 Liquid Light CEILING LIGHT
Designed by: Hopf & Wortmann – Büro für Form at Next Germany
Liquid_Light presents light in a fluid form. The different shapes of Liquid_Light offer a warm and diffuse light for any space. Illuminated drops float weightlessly in the air, run down a wall, build a soft rain of light or melt out of the ceiling like a viscid fluid. This award-winning series of lamps visually enhances every type of architecture.
What do we at Fervency think?... We think there is a classic somewhat mesmerising quality to the Liquid Drop lights by Next. Their form is very natural but also unnatural a natural shape of a drop but unnaturally suspended in time. The shape lends itself to a even diffuse light which glows and like a fly to a light attracts you to the form and light source. The scale of these lights also are an important element to their appeal, drops tend to be small, yet the form of these lights magnify the size and form of the drop to an oversized form which is an intrigue. The material is also perfectly suited, the polycarbonate is solid but whilst giving a delicate look it is very durable and feels solid but whilst being light weight in order to be suspended, simple and uncomplicated. We at Fervency love these lights and they will bring a focal point and add a sense of almost scale & simplicity to a space. © GW Fervency 2014.
Pricing
• Your business is important to us, we can accommodate Pro Forma invoices & 14-30 days invoice on Purchase orders subject to checks.
• We Price Match - Let us know and we will try and beat the price by 3%.
• New Customers currently can get 10% off using code NEW10 entered at checkout.
Technical Details
Material: PE
Colour: White
Lamp: E27, Max. 100W
Other: Easy installation with bayonet joint. Cable outlets for serial connection.
Downloads
PDF: Manual
PDF: Technical Specs
ZIP: CAD Data / 3D Model Data