Early Bird Yellow Light in Ceramic by Alma's Room
product details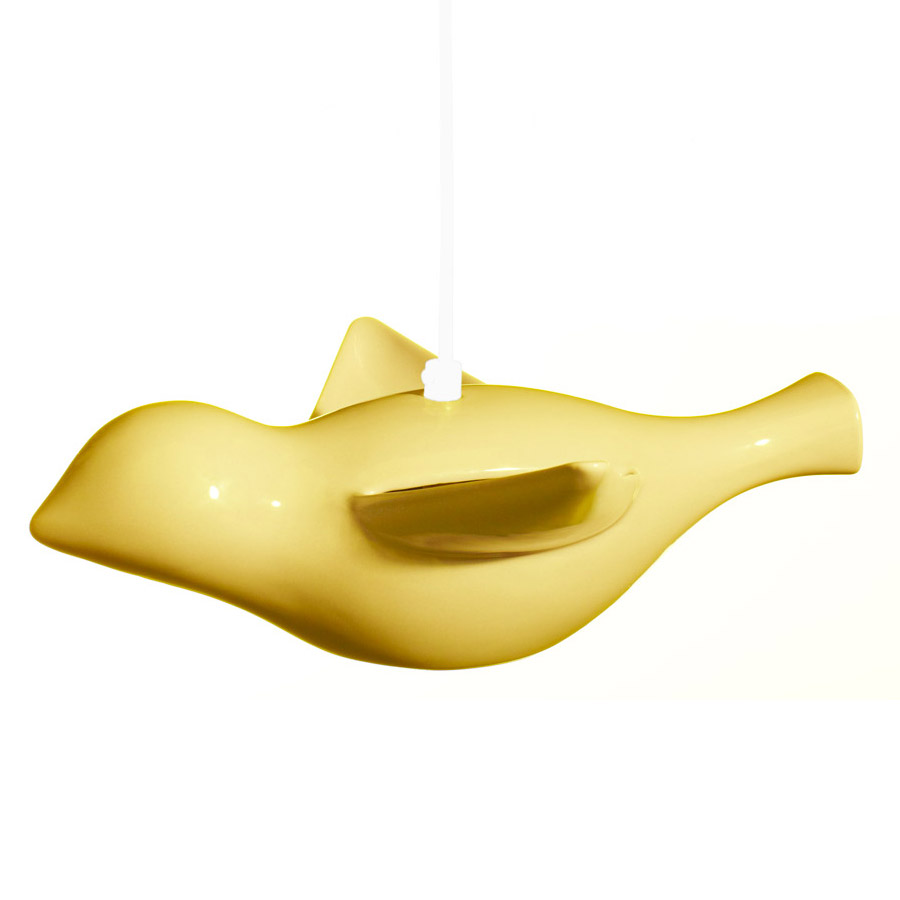 Early Bird - Handmade Ceramic Lamp
The Early Bird has the sparrow as its inspiration and is cast in glazed ceramic. Direct light flows from the sparrow's chest, and from its wings and tail shines a light that spreads cosiness, calmness and dreams.
Early Bird comes in a beautiful and delicate variety of colours. Whether or not the Early Bird hangs alone or in a cluster, it is perfect by the bed, over the drawer or in a reading nook.
Designed by - Amy Adams
Material: Glazed handmade ceramic.
Dimensions: L: 33 cm / H: 10 cm / Wingspan: 28 cm. /
3m. electrical cord.
Bulb: Max. 42W G9 220-240V.
About Alma's Room
Alma's Room is a lifestyle brand from Denmark, with a focus on developing and finding functional and aesthetic products for the discerning consumer who wishes to furnish their home with soul and sophistication. They develop both accessories and furniture.