Flap Flap Floor / Table Light
product details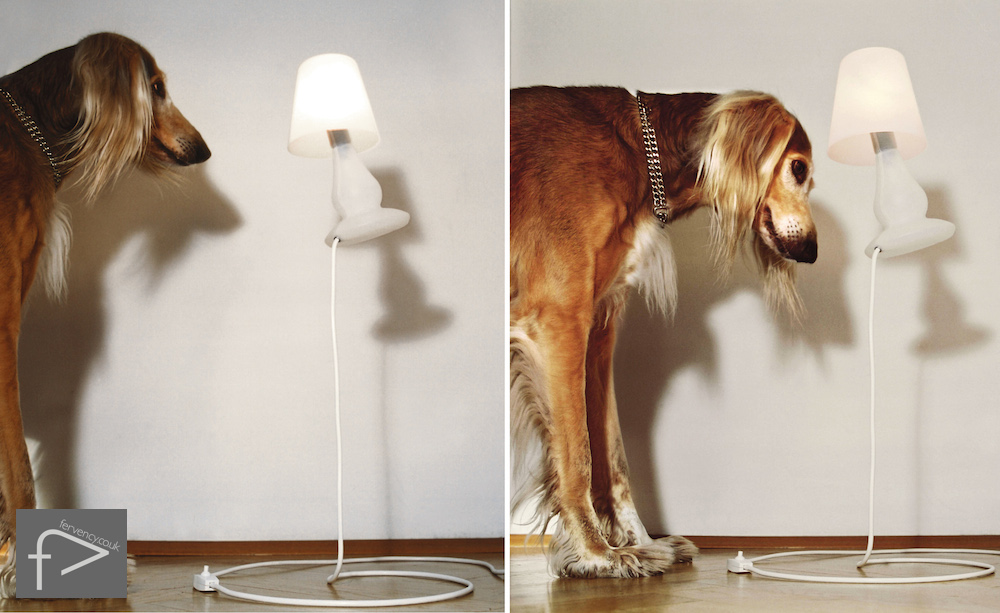 What do we at Fervency think about the Flap Flap Floor Light...
Brilliant design, a good light is a feature as much when it is off as when it is on and this does it. The suspension via stiff steel rod and ring that sits around the base disgused as the cable make a fascinating piece. This is designed for the floor but this would be equally impressive on a dinning table, on a kitchen Island.
Description
FlapFlap°10 playfully defies the laws of gravity. The luminaire appears to hover freely in the air. As if lifted by phantom hands the invisible reinforced cable rises up from the ground to support the lampshade. The first version of FlapFlap designed by Constantin Wortmann dates back to the year 2000. On the occasion of next's 10th anniversary in 2010 Wortmann has created this redesigned version. the outcome is a brilliant, sparkling FlapFlap°10. In accordance with the spirit of the time, the luminaire is available with LED bulbs. However, the E14 fittings are also appropriate for use with energy-saving lamps.
Designer Constantin Wortmann Büro für Form
Brand Next (German Lighting Designer)
Material PC (PolyCarbonnate), Steel
Colour White
Bulb LED 6W; E14 ESL, max. 7W, Ø 45-55mm; Halogen, max. 48W, Ø 45
Package Size 40 x 40 x 72cm
Weight 0,7 kg
About the designer
Constantin Wortmann Büro für Form
Wortmann studied design in Munich, followed by an internship and several freelance design projects for Ingo Maurer. In 1999 he co-founded the design studio Büro für Form with Benjamin Hopf. Numerous international awards and exhibitions confirm the success of the studio which focuses on interior design, industrial design, furniture design and lighting design. In 1999 Constantin Wortmann was introduced to Thomas Schulte in Leipzig and with him to next. But to call his work for next home collection just a freelance design job would be an understatement. Wortmann is part of the team, a member of the next familiy. Logo, CI, foto shoots, catalogue, trade fair stalls - all are unmistakably Büro für Form and definitely Constantin Wortmann.Thomas Schulte is the man who recognised the potential of Constantin Wortmann and had the courage to work so closely with the young and yet unknown designers. While Benjamin Hopf has been going new ways since end of 2006, Constantin Wortmann created Alien, NLC, COSMO and Enterprise for next and is once more toying with the viewing habits of his audience. Stay curious about what else he is going to design. We are looking forward with anticipation to what Wortmann is going to present next.