Wall Clock One 35 Stainless Steel White Arabic by LEFF Amsterdam
product details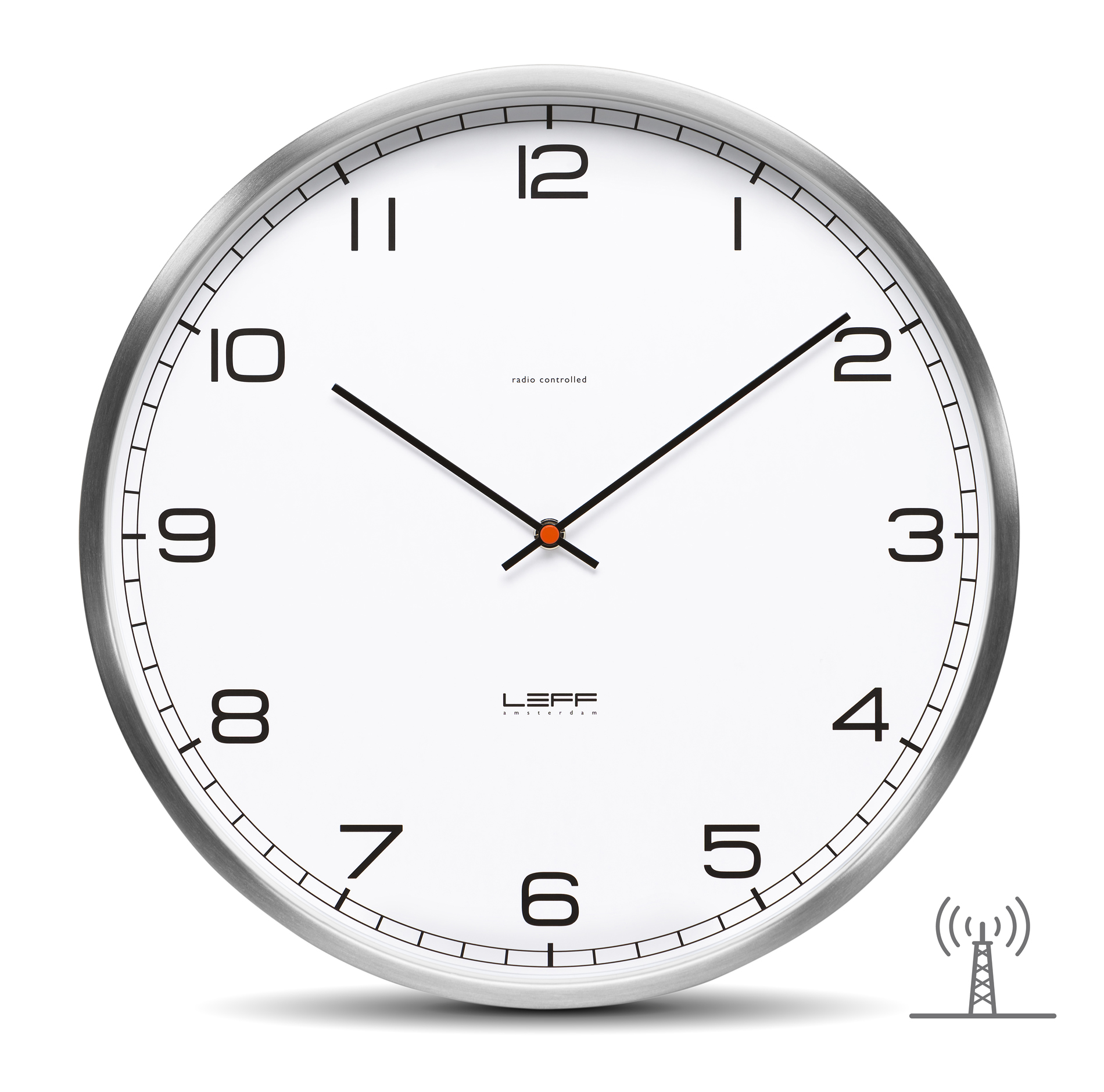 In addition to the index range, wiebe also designed an arabic dial. The clock is identical to the one index, except for the graphics of the dial. Its delicate hands and slim stainless steel edge give a nice contrast with the robust thickness of the clock. A perfect balance in these elements creates a pleasant and neutral clock as attractive decoration. Note This No Longer Comes With Radio Controlled Movement. NOT Radio Controlled.
contents packaging wall clock stainless steel, AA battery, cleaning cloth, screw and plug, 5 year warranty certificate
year of release 2011
designer wiebe teertstra
item number LT10012UK
EAN code n/a
dimensions Ø35cm / 13.8″ – depth: 6,2cm / 2.44″
weight 1.4kg
power supply 1 x AA / LR6 / R6 battery (included)
materials frame: brushed stainless steel, back: ABS, surface cover: glass
dial type arabic
colour white dial paper with black print
movement type THIS MODEL NO LONGER COMES WITH Radio Controlled Movement, Ignore Photos Stating Radio Controlled this clock comes with a standard movement.
PDF manual click here to view PDF manual or scroll down to see the basic instructions for setting the clock. Ignore instructions relating to Radio Controll no longer available on this model.
manufacturer warranty 5 year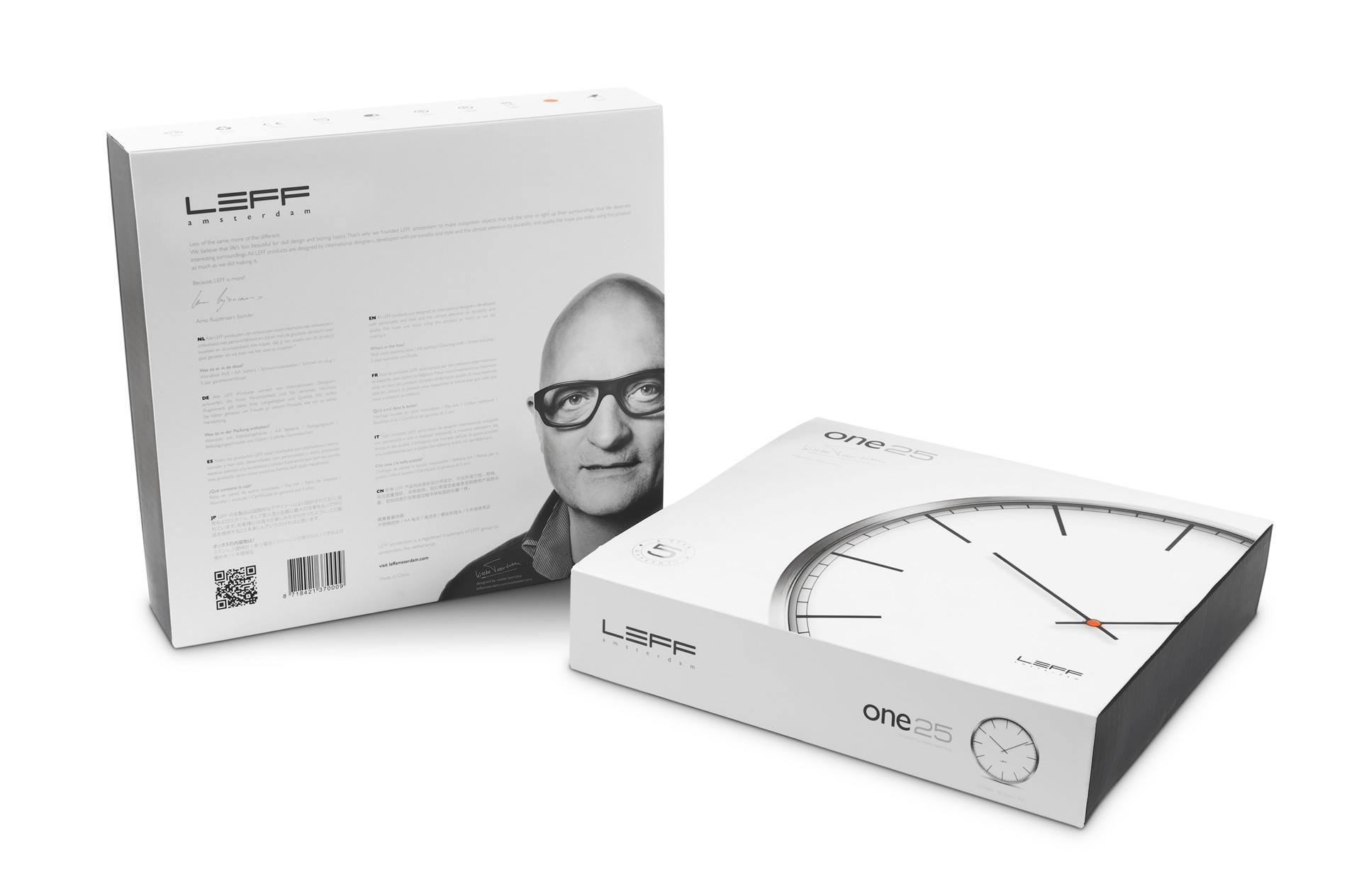 You may also be interested in the following product(s)